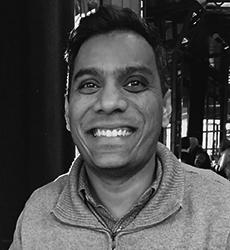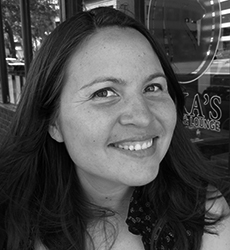 Instructors:
Karl Mendonca, Director of Design Research, Amazon Music
Adele Ray, Filmmaker; Berkeley City College
Sunday, 22 October, 9:00–12:00, Cogeco
14 participants, fee: $225  • REGISTER NOW
With growing interest across domains and industries in Virtual Reality (VR), this seminar style and hands-on tutorial will give participants essential skills for producing and incorporating virtual reality 360 video into ethnographic research. Participants will:
Develop a critical understanding of VR by understanding it within a longer history of visuality and media studies.
Learn about different workflows covering capture (cameras, rigs), editing (software) and distribution (viewing platforms) as well as technical elements behind successful VR (frame rates, camera movement, avoiding motion sickness).
Review examples of VR based research methodologies such as diary studies, walk-throughs, contextual interviews, etc.
Work hands-on with a VR camera to complete a short project based on a theme or set of research questions.
Requirements
Participants must bring an Android or Apple phone (larger screen size preferable) that has fairly updated OS and the ability to install apps. Participants can also install demo versions of Autopano Kolor Pro and Giga on their own laptops if they would like to try our more advanced VR stitching techniques, VR cameras and viewers will be provided.
Prior to the tutorial, participants will be asked to complete a short reading assignment—text to be provided.
Instructors
Ina Adele Ray is a Vietnamese-American filmmaker with over 15 years of experience as an editor and filmmaker on various commercial and non-profit projects. Her recent work as an editor for D3 productions, including the short documentary Searching for Roots in Canton aired on PBS in over 40 U.S States as well as on CCTV, China. Adele taught editing and ethnographic film making for several years at The New School and currently teaches at the film department at Berkeley City College. Her personal films have shown at film festivals including the Toronto Reel Asian International Film Festival, the Asian Pacific American Film Festival at the Smithsonian, Chicago Asian American Showcase and San Francisco International Asian American Film Festival among others.
Karl Mendonca is the Head of Design Research at Amazon Music and an artist, educator and filmmaker. His mixed media work has shown at a number of galleries and film festivals including the Lower Manhattan Cultural Council, The Queens Museum of Art, the Oxford Film Festival, Stuttgart Filmwinter, Jersey City Museum and Experimenta (India). Karl was an adjunct faculty at The New School where he taught hybrid courses on media theory and production. He is also finishing a PhD in Film & Digital Media at the University of California, Santa Cruz.